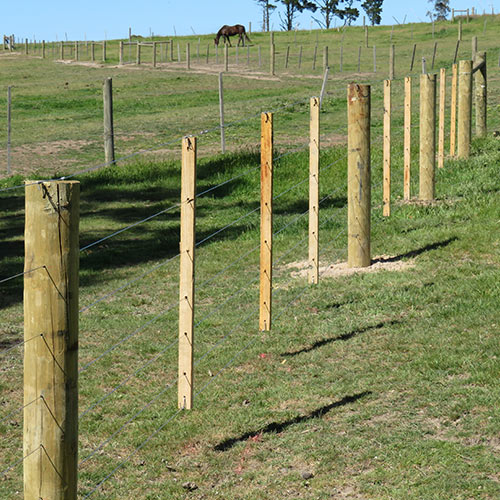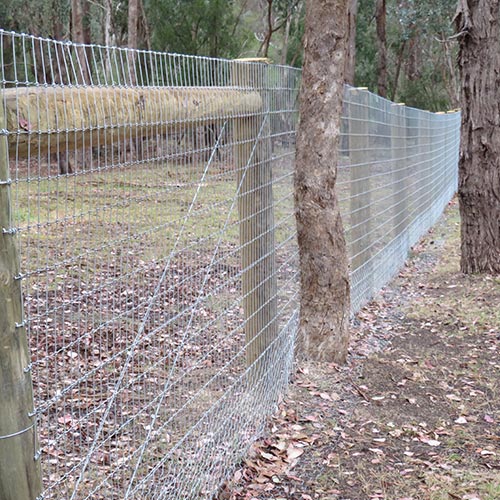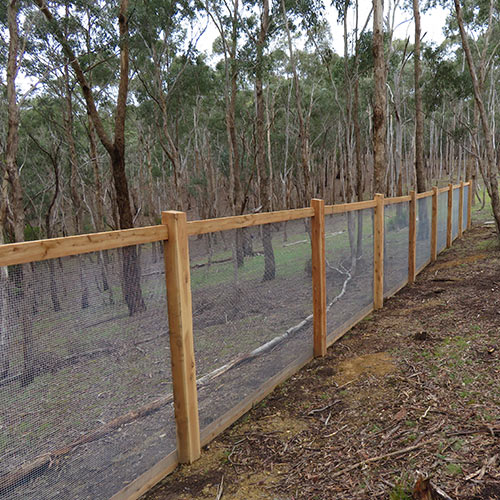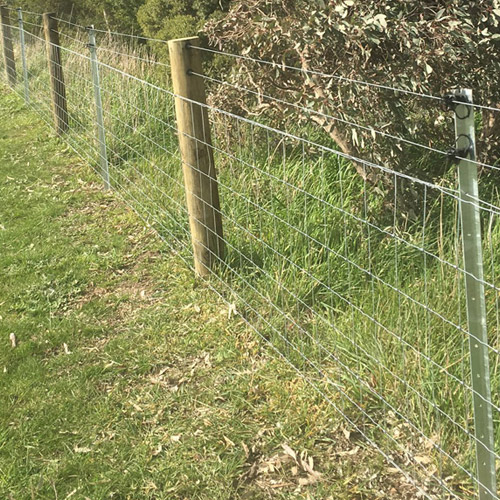 Farm & Rural Fencing
Farm and rural fencing covers a large variety of fences according to your specific needs.
Fencetek, Melbourne's fencing specialists can advise and help you choose the best fence solutions to suit your needs for both farms and rural properties.
We can advise and design fencing solutions for all farm and rural properties regardless of size. Two of our most popular farm and rural fences are post and rail fencing and post and wire fencing.
Post and Rail Fencing is most commonly found on the property of someone with horses. It works well in keeping horses where they need to be and delivers an aesthetically-pleasing look.
Post and Wire Fencing is often found on the rural and farm properties. Post and Wire fencing is cost effective and a practical way to manage stock, pets or simply to define a boundary and even discourage unwanted visitors from trespassing. Wire, wire mesh, or any combination, is visually unobtrusive and these post and wire fences can be with or without electric wire or even barbed wire
We also custom build large and small animal enclosures to exclude rabbits, contain sheep or to protect the family pets. The materials we use include a range of chain wire, welded mesh, perforated mesh, Aviary mesh, plus a variety of different netting. Each of the fencing materials we use provides a unique aesthetic design and provides varied levels of safety and security.
Farm & Rural Fencing Solutions Include:
Post & Rail Fencing
Post & Wire Fencing
Electric Fencing
Livestock Fencing
Horse Fencing
Chain Mesh Fencing
Security Fencing
Aviary Mesh Fencing
Stock Fencing
Animal Enclosures
Pet Enclosures
Rabbit & Chicken Netting
Boundry Fences
Bollards
Outstanding advice & expertise
Reliable customer service
Fully customisable service
Affordable fencing solutions
Farm, Rural, Commercial & Domestic fencing

Farm, Rural, Commercial & Domestic Fencing Specialists
Farm & Rural Fencing Repairs
Did you know we also repair most types of farm and rural fencing and gates?
We also do insurance works.
Areas We Service:
We operate our rural, commercial and domestic fencing services throughout Melbourne.
We service the Yarra Valley areas including Healesville, Lilydale, Mt Evelyn, Wandin, Woori Yallock, Warburton, Yarra Glen and Yarra Junction.
We also have rural and farm fencing contractors who operate in the Nilumbik Shire Council including the areas of Diamond Creek, Eltham, Greensborough, Hurstbridge, Kinglake, Panton Hill, Plenty, Research, St Andrews, Warrandyte, Wattle Glen and Yarrambat.
We travel to other areas in the Outer Eastern and Northern Melbourne Suburbs and many country areas.
Please call so we can talk about your fencing needs.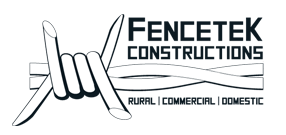 Call Us for a FREE QUOTE, plus outstanding advice & expertise!
Quality Workmanship with Reliable Customer Service
Contact Us Now