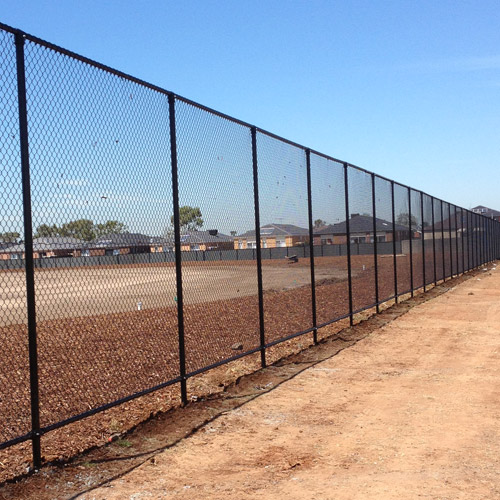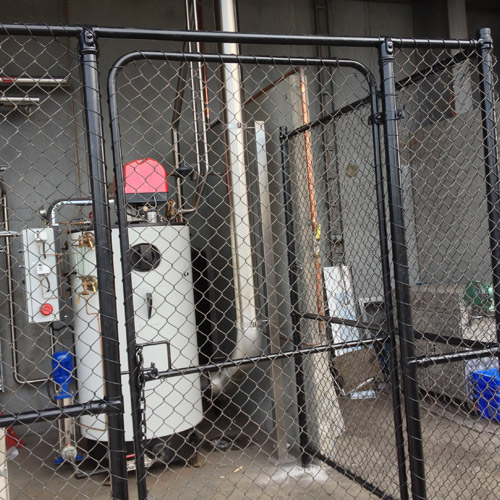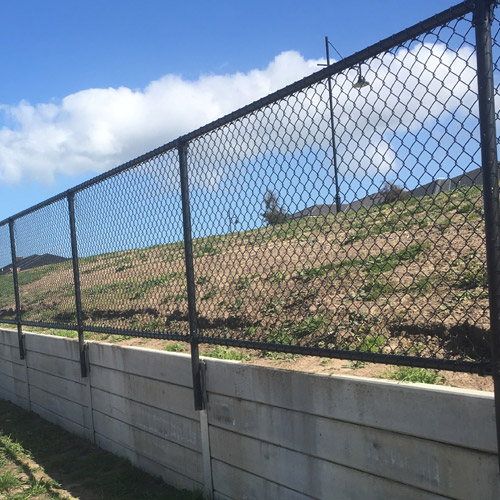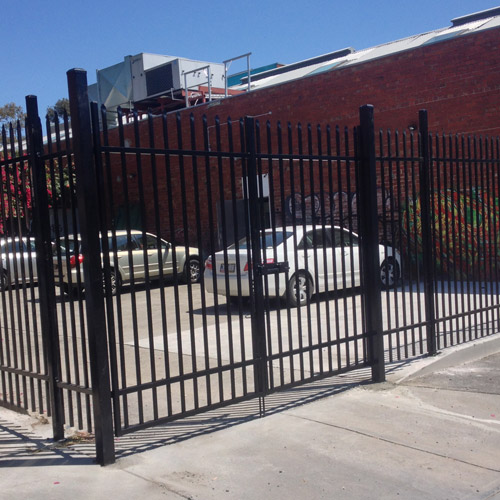 Commercial Fencing
Fencetek specialises in all forms of industrial and commercial fencing, which includes security chain mesh fences, chain mesh/ wire enclosures and compounds.
Fencetek is highly experienced in advising on, designing, manufacturing and installing all types of commercial and industrial fencing and security fencing to businesses throughout Melbourne, Melbourne eastern suburbs and regional areas.
Building on more than 15 years experience as a commercial, industrial and security fence contractor we provide a large range of high quality fencing solutions and services to meet each client's individual requirements.
Our commercial and industrial fencing solutions include chain mesh security fencing and enclosures. Protective, strong and durable, our chain mesh fencing is popular for securing factories and warehouses, industrial and commercial premises. Chain mesh is also used for public spaces and sports grounds like tennis courts as well as for chain mesh cages and enclosures which provide a secure and safe location to store items, yet able to be seen. Chain mesh comes in a variety of materials and sizes and can be powder coated or PVC coated.
Fencetek can also install arrange of security bollards in steel or in treated pine timber which are a safe way to secure your business, office or warehouse.
If you are looking for a higher level of resistance to intruders than traditional chain mesh fencing, we can also advise on the supply and installation of heavy duty tubular screen fencing, perfect for those seeking a higher level of protection.
We also supply and install temporary fencing including temporary chainmesh fencing.
Commercial & Security
Fencing Solutions Include:
Chain Mesh Fencing
Chain Mesh Cages
Factory Fencing
Industrial Fencing
Internal Warehouse and Factory Partitioning
Building Site Enclosures
Security Fencing
Sports Fencing
Tennis Court Fencing
Cricket Net Fencing
PVC Coated Chain Mesh Fencing
Galvanised Chain Mesh
Tubular Screen Fencing
Bollards
Temporary Fencing
Outstanding advice & expertise
Reliable customer service
Fully customisable service
Affordable fencing solutions
Farm, Rural, Commercial & Domestic fencing

Farm, Rural, Commercial & Domestic Fencing Specialists
Commercial Fencing Repairs
Did you know we also repair most types of commercial fencing and gates?
We also do insurance works.
Areas We Service:
We operate our rural, commercial and domestic fencing services throughout Melbourne.
We service the Yarra Valley areas including Healesville, Lilydale, Mt Evelyn, Wandin, Woori Yallock, Warburton, Yarra Glen and Yarra Junction.
We also have rural and farm fencing contractors who operate in the Nilumbik Shire Council including the areas of Diamond Creek, Eltham, Greensborough, Hurstbridge, Kinglake, Panton Hill, Plenty, Research, St Andrews, Warrandyte, Wattle Glen and Yarrambat.
We travel to other areas in the Outer Eastern and Northern Melbourne Suburbs and many country areas.
Please call so we can talk about your fencing needs.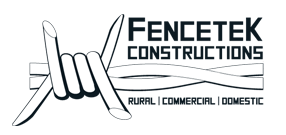 Call Us for a FREE QUOTE, plus outstanding advice & expertise!
Quality Workmanship with Reliable Customer Service
Contact Us Now